DMC360 is the one-man web production studio and online home of David M. Cox, a web producer and technical project manager.
This is where I intend to stick everything that is my online home.
An Old business Card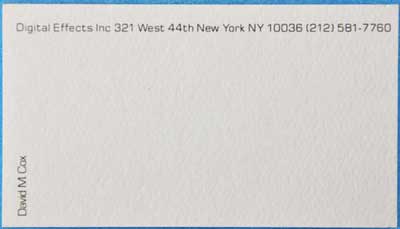 Speaking of Digital Effects Inc, here is a link to a page posted by Judson Rosebush refering to the software developed by Digital Effects Inc.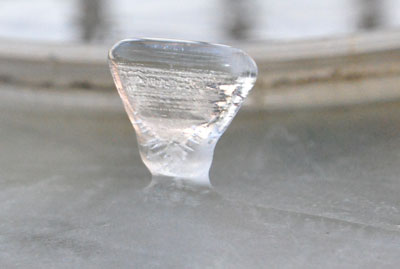 What is this? it is a natural ice structure. Click here for more photos